Furukawa Automotive Systems Vinh Long Vietnam Inc. (FAVV) plant construction begins in Vinh Long Province
Furukawa Automotive Systems Vinh Long Vietnam Inc. on Monday broke ground for a plant in the southern province of Vinh Long.
The ground-breaking ceremony was attended by provincial authorities, representatives of industrial parks in the province and local officials. Located in Block F of the Binh Minh Industrial Park in Binh Minh Town, Furukawa Automotive Systems Vinh Long Vietnam will produce electric wire harnesses for the auto industry. They will be sold to most auto brands around the world.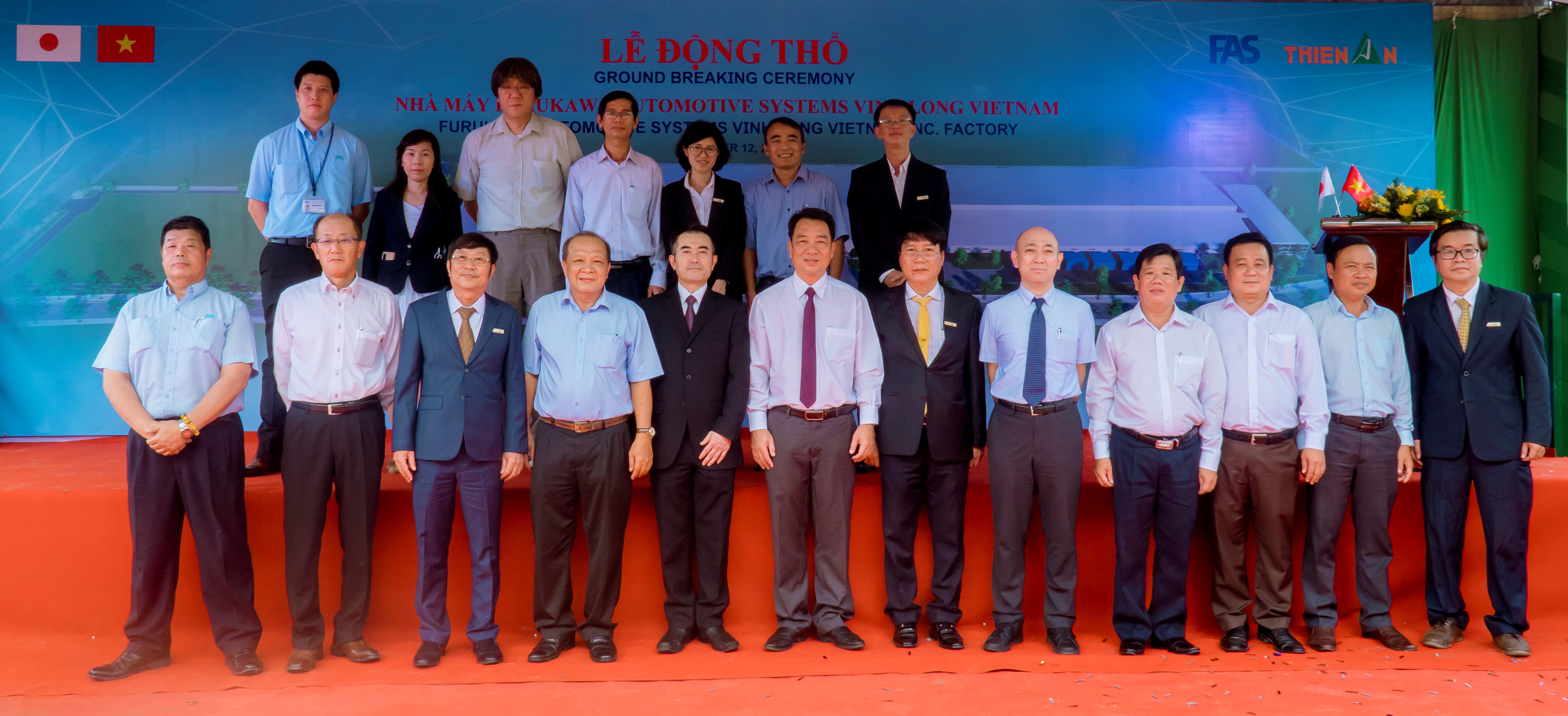 "We have worked with FAVV for nine months with many online and offline working sessions," Nguyen Quoc Khanh, general director of Thien An Design Construction Trading Company, the general contractor for the plant, said.
"Thanks to the support from local authorities and the patience of the investors, we have overcome many difficulties."
The construction remains on schedule.
"It is a great honour for Thien An to be the principal contractor for a project built by FAVV."
With the determination and prestige of the investor, the project would be successful, attracting more Japanese investors to the province, he said.
"FAVV will be a model project in term of process and quality as well as the co-operation between a Japanese investor and a Vietnamese contractor."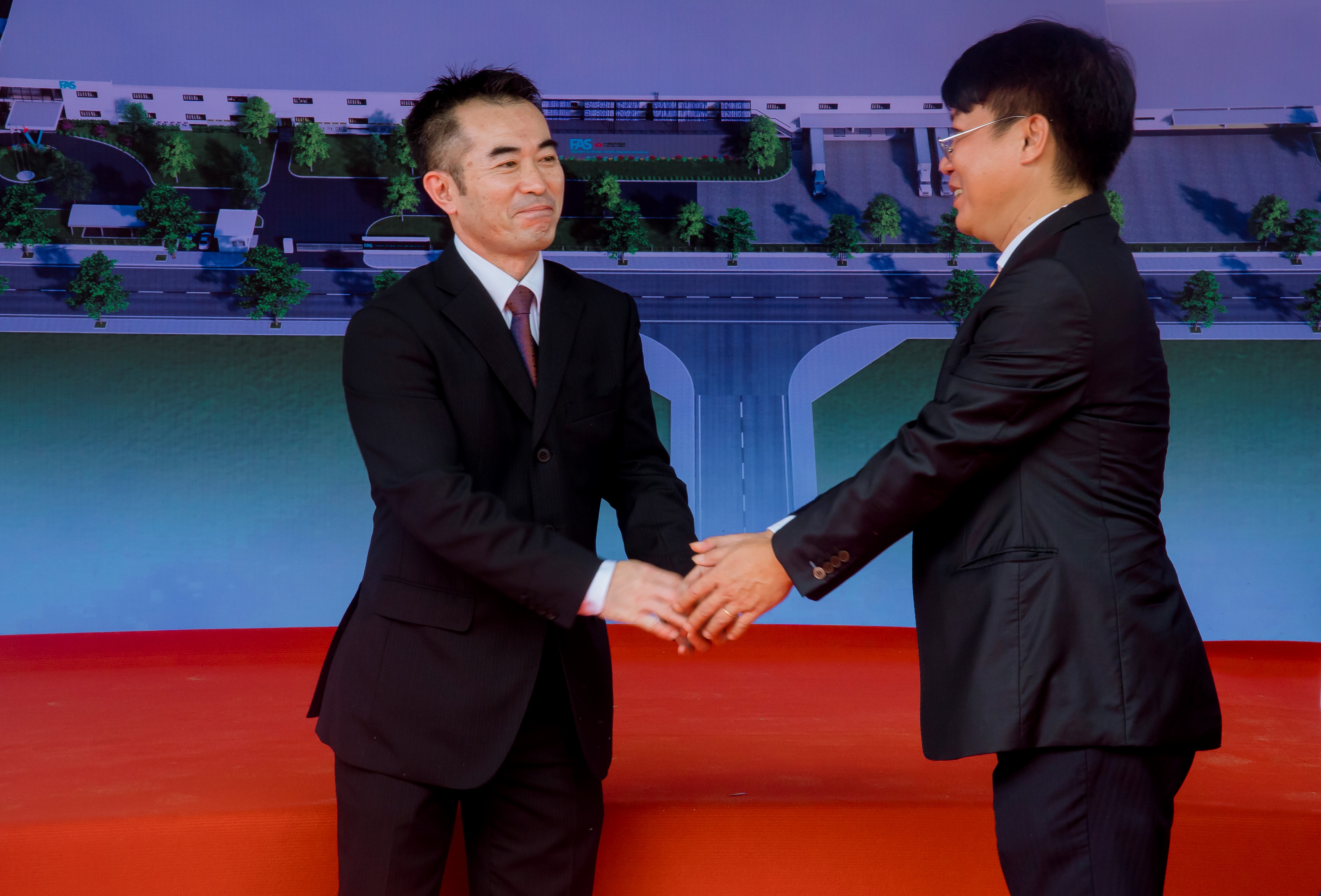 The construction is testimony to a high-tech investment wave that is coming into Viet Nam's south-western region, a wave that will contribute greatly to the development of the Mekong Delta and help it join the global supply chain.
When commissioned, the FAVV plant will employ 6,000 local workers and contribute a great deal to the local government's coffers. It will also contribute to Vinh Long's stable development.
Thien An Company has had 20 years of experience in designing and constructing quality projects, many of them for foreign investors.
With a wide range of activities throughout the country, It has implemented many important projects of large value and high quality in many locations around Viet Nam such as HCM City, Binh Duong, Dong Nai, Tay Ninh, Long An, and Ca Mau.
Around 90 percent of them have been signed under the design and build contract.
They include plants of NEC/TOKIN, Ajinomoto, Muto, Wacoal, Acecook, YKK, Ca Mau Gas Processing Plant, Van Don International Airport in Quang Ninh, Towa Southern Star Vĩnh Long, and VGCP Hà Nam.
Over the last 20 years Thien An Company has been striving to attain more experience and acquire advanced technologies. It has also tied up with more partners to improve its management and technical skills.
It seeks to become one of the leading construction companies in the country and attain an international reputation.
To offer its customers the best possible services, Thien An has for years been following the 5S rule of Safety – Standard – Solution – Schedule – Services.
Việt Nam News : https://vietnamnews.vn/brand-info/793350/favv-plant-construction-begins-in-vinh-long-province.html

Vietnam Investerment Review : https://www.vir.com.vn/furukawa-automotive-systems-inc-and-db-general-contractor-thien-an-corp-start-construction-of-components-factory-in-vinh-long-79906.html